BESTA Modular Wardrobe Solution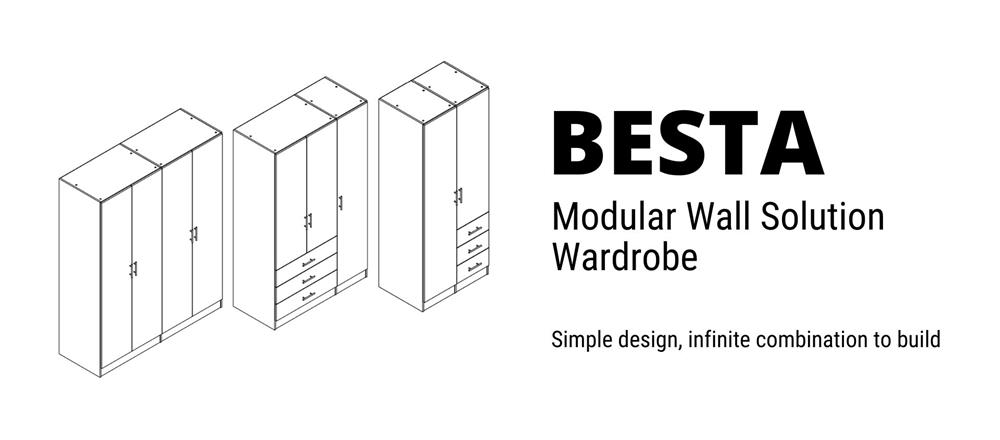 Ever thought about a wardrobe that you can design yourself?
We introduce the BESTA wall solution modular wardrobe!
Crafted with engineered wood, BESTA comes in parts so you can build your own wardrobe to suit your needs and liking.
With BESTA, the possibility is endless!
You can combine the parts and make 3, 4, 5, or more doors with as many drawers as you like.
Prebuild blueprints are available as a reference for you to create your own.
Get BESTA minimalistic and Scandinavian design with all white or oak colours to match your theme.
If you feel like changing the look of your space, you don't get restricted with BESTA. You can move it around wherever you want.
Try BESTA, a wall solution wardrobe with an infinite combination to build!