The most important aspect of your living room's interior is the sofa. It is a timeless piece that will become the focal point of your home. It is an extension of your personality, which you express through various designs and styles. It is without a doubt the most important piece of furniture in your home. The sofa has undergone a remarkable transformation, and it continues to evolve as a result of changing preferences. The designs have evolved dramatically, from hardwood frames to delicate steel frames. You decide what goes with the theme of your home and office space. Here are some ideas to consider before purchasing a sofa.
1. Measure your living room space
Before you go shopping for a sofa, you should know how much space you have available. Otherwise, you may end up with a piece that is too small or too large for your space. But it's not just a matter of measuring dimensions; you also need to consider the proportions of the room as a whole. A low-slung sofa, for example, may get lost in a room with high ceilings, whereas a tall sofa may dominate a room with lower ceilings.
The best way to determine the footprint of your room is to measure the size of your space with a measuring tape. Draw a floor plan of the room after you've determined the dimensions, noting the locations of any doors, windows, and outlets.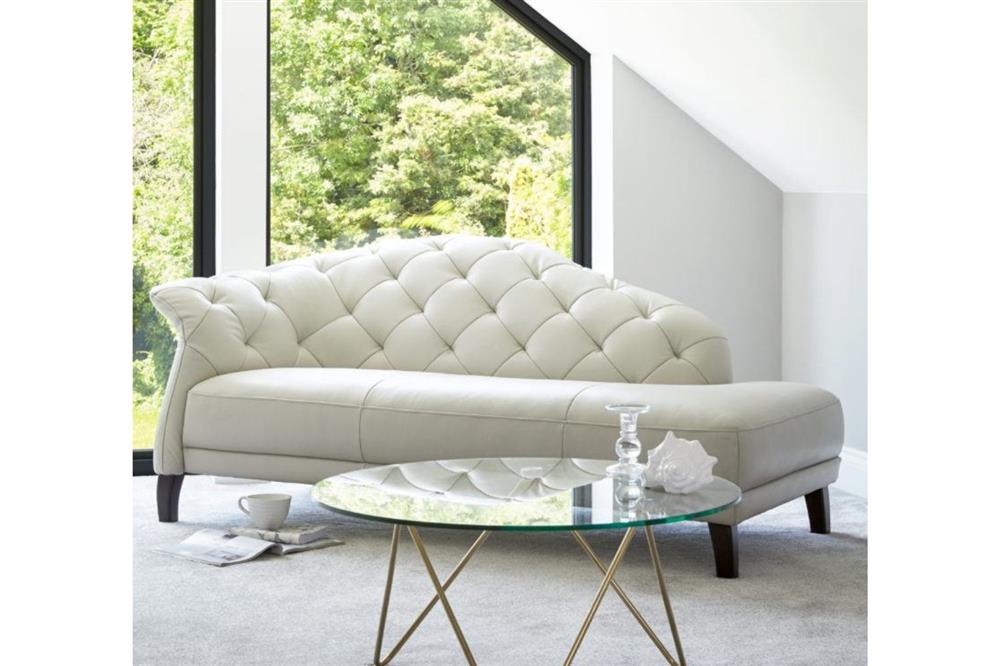 (TORONTO Genuine Leather Button-Tufted Daybed/Chaise Lounge)
Small Space: If you want a stylish sofa in a small space, TORONTO is a perfect choice. It is an excellent choice for any living room seeking traditional elegance. It is button tufted and coated in genuine leather, which will endure a long time. TORONTO is an excellent choice for the foyer, hallway, or living spaces. Hand tufts run along the single-wrapped arm, back panel, and seat of this one-of-a-kind design.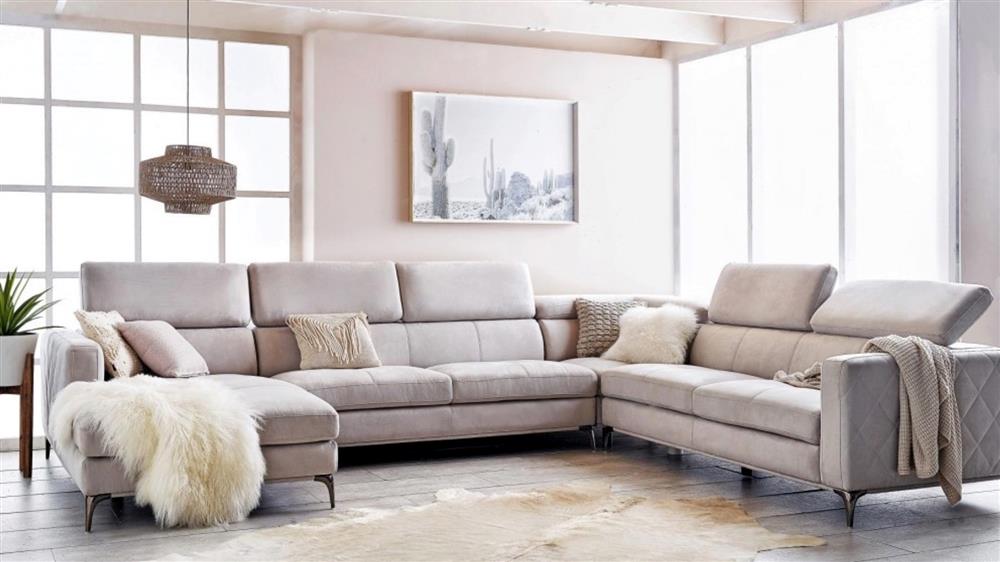 (HOUSTON Modular Sectional Sofa)
Big Space: Contemporary arrangement for a spacious living room furnished with spacious love seats, one long chaise, and one corner wedge. This sectional is designed for 6 persons, providing smooth leisure or conversational spot for the whole family. The upholstery is called NAPPA fabric, creating a sturdy and versatile covering that will work out well in most of the decors.
What is Nappa fabric?
Nappa is a high-performance faux leather with a luxuriously soft, supple hand that mirrors the renowned soft temper of authentic Nappa leather. Nappa is strong and durable yet pliable to easily contour to today's contemporary furniture designs.
Nappa fabric is long-lasting and easy to clean, so homemakers need not freak out over dirty palm prints, spilled drinks, or sweat stains on the sofa, a quick wipe with a damp cloth will clean up the mess on the sofa.
2. Analyse your lifestyle
Before delving into different sofa styles, consider your lifestyle and what you might need from a sofa on a daily basis. If you have a large family, a sectional sofa might be the best option. If you have pets or children, you should consider stain-resistant performance fabric upholstery. If relaxation and comfort are important to you, you should consider reclined motion sofas or sofa beds. Going into your shopping trip with a few keys "must haves" in mind will save you a significant amount of time and energy.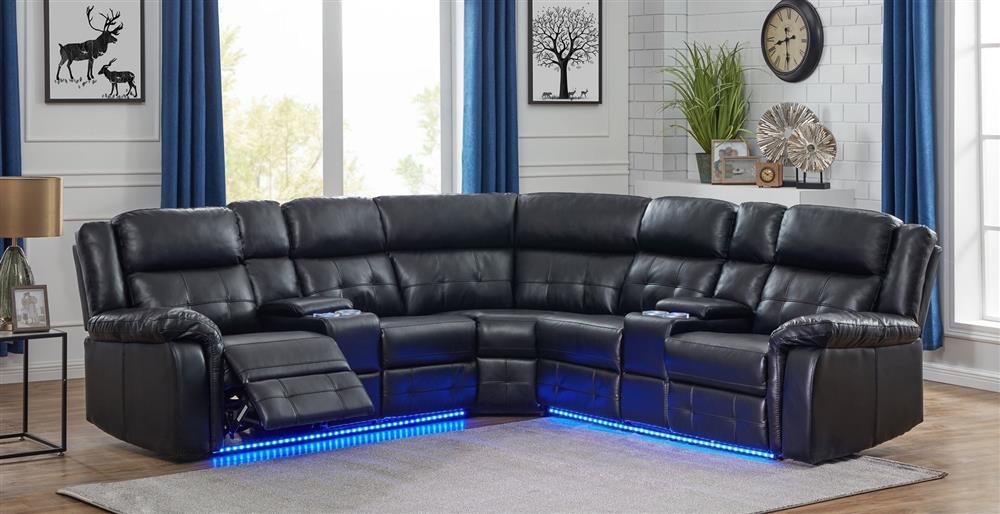 (COBALT Manual/Power Reclining Sectional Sofa With LED Lights)
The COBALT sofa collection has a contemporary style and comfort that offers all the family's needs. This reclining set is available in both power and non-power options. The COBALT set offers clean lines and contrast stitch accents are highlighted by the smooth leather gel. The base lighting gives your room an exciting atmosphere. The recliner offers a built-in console and cup holders with LED light buttons.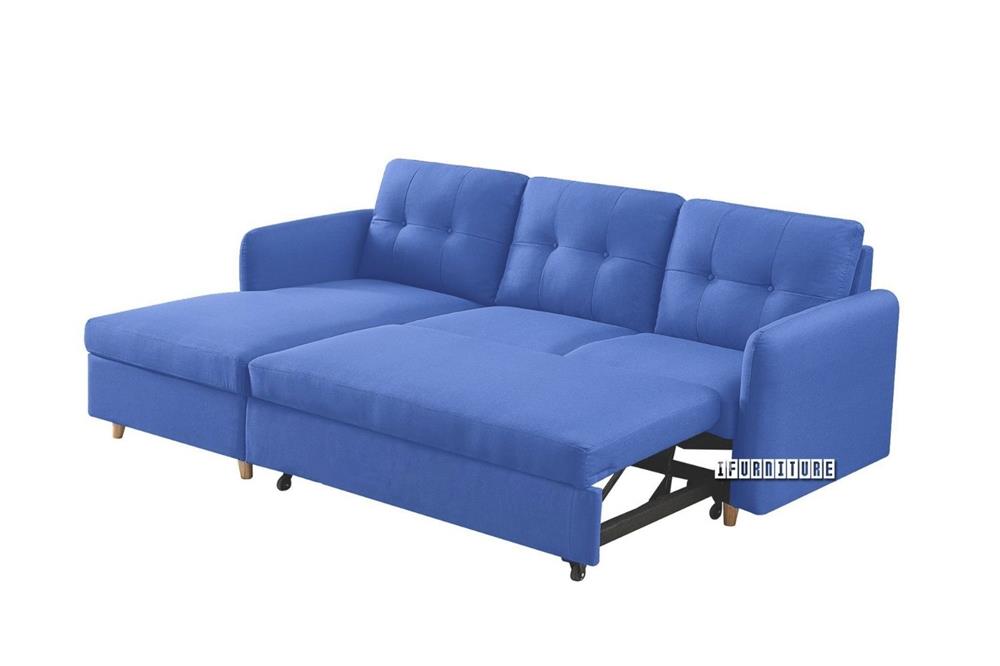 (KAYDEN Reversible Sectional Sofa Bed with Storage)
KAYDEN sectional sofa bed is a modern marvel of engineering. It goes from a sofa sectional to a sleeper with minimal effort. It is perfect for accommodating overnight guests during the holiday seasons or unexpected drop-ins, simply grab the thick fabric handles secured underneath the seat cushions and pull out to release the big and comfortable bed for sleeping. It also has storage under the chaise which is the perfect space for your bedding and cushions.
3. Select a style that is appropriate for your home
The furniture that is already in your living area is, of course, another consideration. We advise staying within this design category for your sofa if your side chairs, cocktail table, and console are all more conventional in style. Similarly to that, a modern sofa is typically necessary for a more contemporary home as a wonderful complement. You can still combine different styles, though, depending on how comfortable you are with design, just as long as the final makes a coherent, appealing message.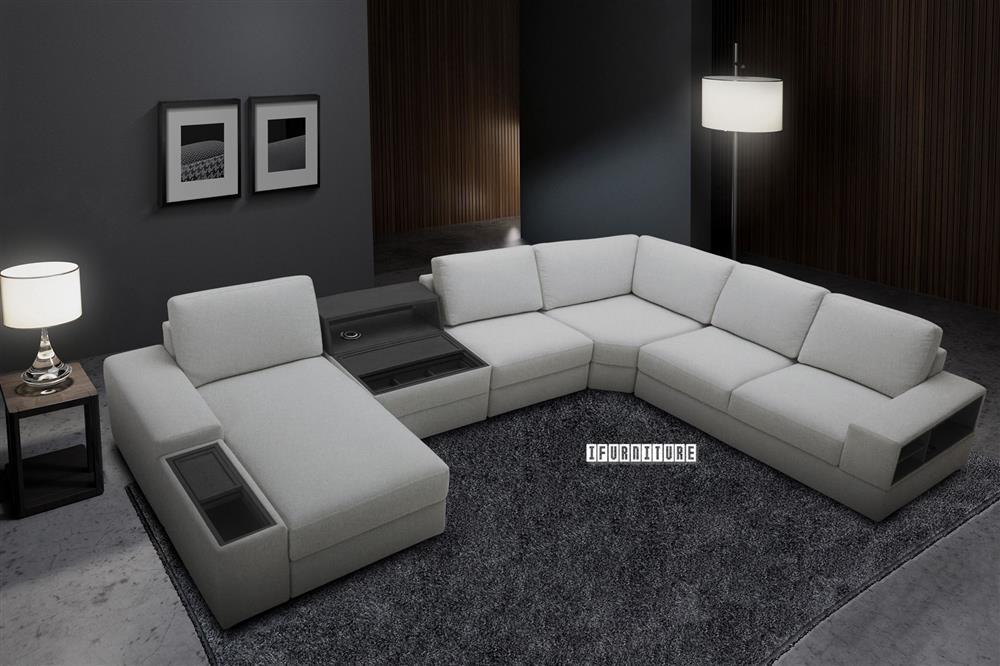 (SILVERMOON Power Modular Sofa with Storage and USB Charging Port)
This fabric sectional sofa is the answer you've been waiting for in your living space. With comfortable foam cushions, storage spaces, USB charging ports, and a multi-function console table, there are endless options for movie-watching and lounging with this sectional sofa. This stylish and modern design features a clean, modern silhouette that blends seamlessly with any decor. The U-shaped design can expand the space, and you can sit or lie down. The sofa made of soft fabric can be arranged for large spacious living areas to accommodate different spaces and used with other furniture.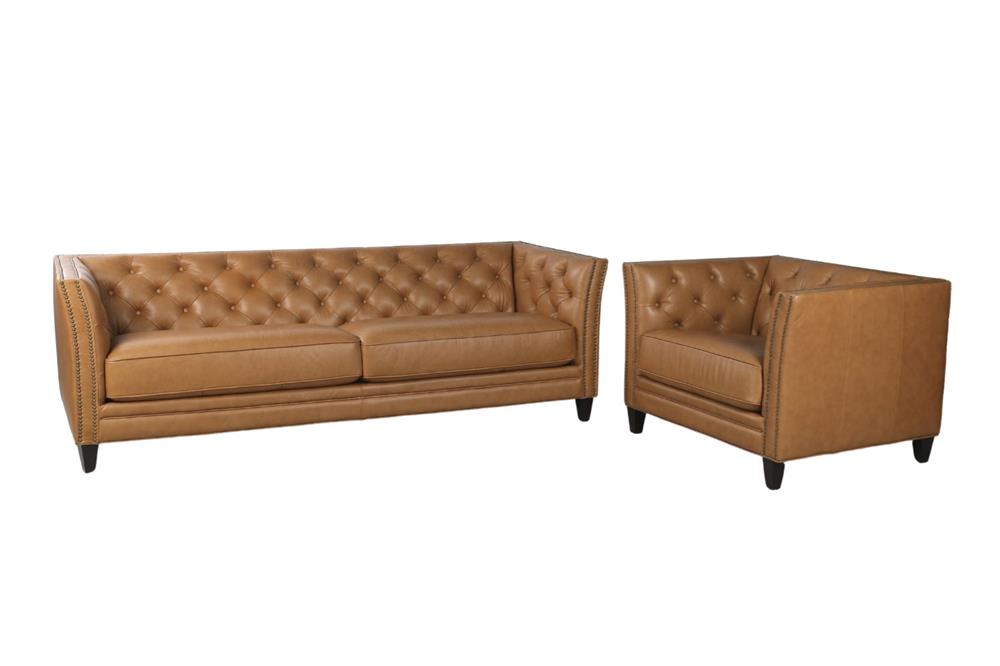 (VICTOR 1 & 4 Seater Genuine Leather Sofa)
This sofa will complete your home's decor with exquisite style. Featuring a boxy tuxedo style, this sofa simply exudes class and elegance. Designed to keep its look casual and clean even in high-traffic family rooms. Featuring sleek light brown genuine leather, clean lines, and a button-tufted design, this elegant leather sofa offers a touch of mid-century modern sophistication to any decor.
4. Choose a colour that complements your space
One of the key selections to be made right now is the colour of your sofa! You can go in a lot of various directions with this, from a bold statement to a fine pattern or a trustworthy neutral. There is absolutely no right or wrong choice of the palette as long as it is something you are confident you will adore (and never grow tired of) for years to come.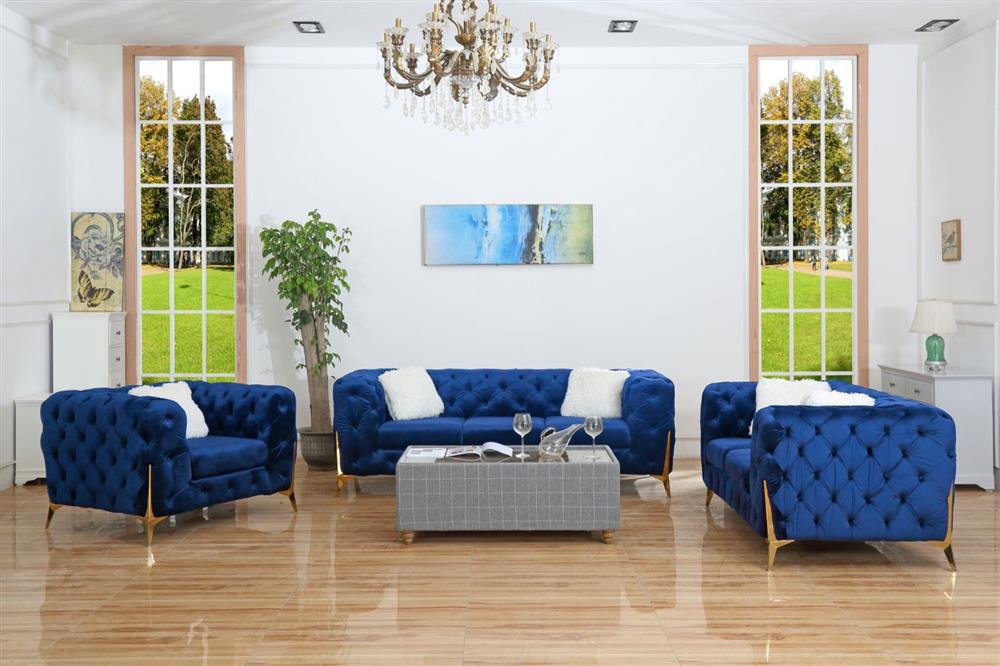 (MANCHESTER 3+2+1 Button-Tufted Velvet Fabric Sofa Range)
The perfect piece to reflect your regal tastes, this classic MANCHESTER button-tufted nailhead chesterfield sofa will anchor your seating ensemble in timeless appeal. This ultra-soft and comfortable large velvet chesterfield couch comes with old-fashioned scroll armrests and a pleated accent border. Premium velvet upholstery with overstuffed arms and backrests for comfort and gold metal legs. This dapper design strikes an updated, clean-lined silhouette with tight arms and gold metal feet. The velvet fabric upholstery brings out this sofa's glamorous side, while exquisite details include high-density foam filled with spring support and matching bolster pillows. The button-tufted backrest is made entirely by hand. Available in Grey, Green, Black, and Beige.
5. Cushions comfort
We couldn't create a sofa-buying guide without discussing cushions. Most people overlook this when purchasing a sofa, yet the composition of the cushion has a direct impact on your comfort.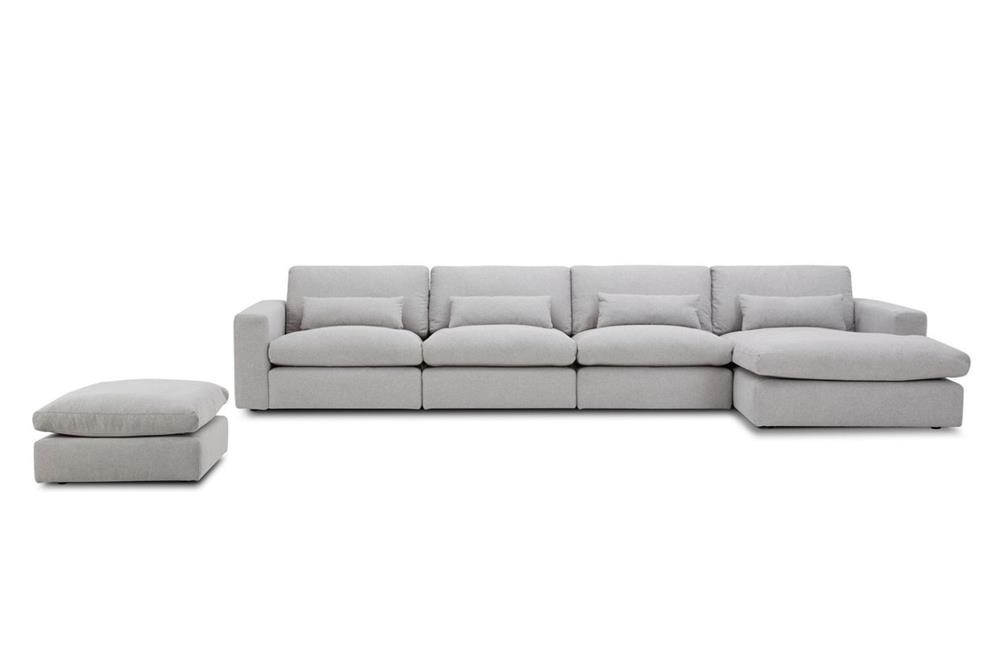 (SIGNATURE Modular Fabric Sofa - Dust, Water & Oil Resistant)
Love the way you lounge with the SIGNATURE contemporary modular sofa. This cloud-like modular sofa can be configured in any shape and space. The cushion provides a plush seating experience, supported by sinuous springs. The performance fabric is made with water, dust, and oil resistant technology. It gives you a barrier protection that safeguards your sofa when spills happen before you wipe it out clean. The protection will help you to keep the sofa looking and feeling as beautiful as the day you brought it home.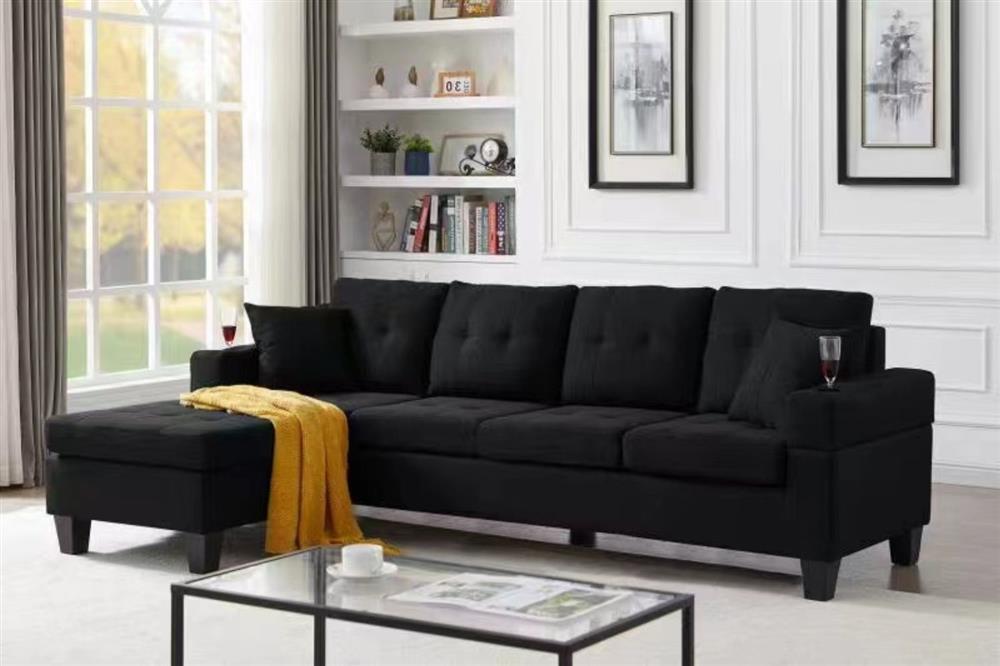 (KLARA Sofa with Reversible Chaise)
If you like a firmer sofa so you can sit more upright, KLARA sofa can be the right one for you. This modern look sofa has a spacious 3 seater with a reversible chaise so you can configure as facing left or right. If you move around a lot and needs flexibility with space, you can worry less with KLARA. Each side has a built-in cup holder. Enjoy your leisure time hands-free by putting your favourite beverage securely put in place right next to you.
Explore our sofa selections. We have a wide range to choose from. Take your time as you browse, your sofa is waiting for you to be found. Happy shopping!