We are proud to provide you with the following finance options: Gem Visa, Finance Now and Q Card. Please go for the one that suits you best.
---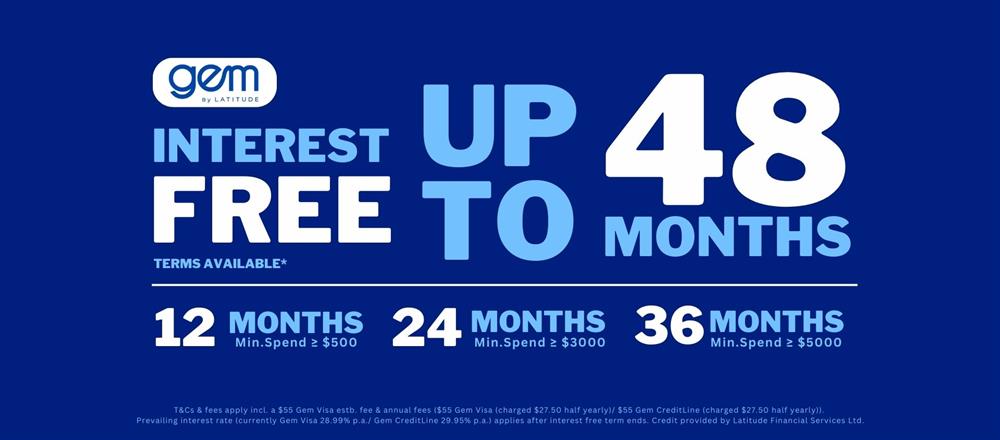 Enjoy brand new furniture now and pay it overtime with our GEM Visa INTEREST FREE options!
Based on your order amount, we have several options you can choose from:
Spend Min. ≥$500, get 12 Months INTEREST FREE
Spend Min. ≥$3000, get 24 Months INTEREST FREE
Spend Min. ≥$5000, get 36 Months INTEREST FREE
Spend Min. ≥$8000, get 48 Months INTEREST FREE
*Credit and lending criteria and fees apply, including a Gem Visa $55 establishment fee and annual fees ($55 Gem Visa (charged $27.50 half yearly) / $55 Gem CreditLine (charged $27.50 half yearly)). Prevailing interest rate (currently Gem Visa 28.99% p.a./Gem CreditLine 29.95% p.a.) applies after any interest free term ends. Paying only the minimum monthly repayment of 3% of the outstanding monthly balance or $20 (whichever is more), will not be sufficient to repay the purchase amount(s) within the promotional period. Amount payable will be shown on your monthly statement. Available on participating Gem Visa or Gem CreditLine credit cards only. New customers must apply and be approved for a Gem Visa credit card. Credit provided by Latitude Financial Services Limited. To know more: GEM Visa
Visit our store and upgrade your home today!
---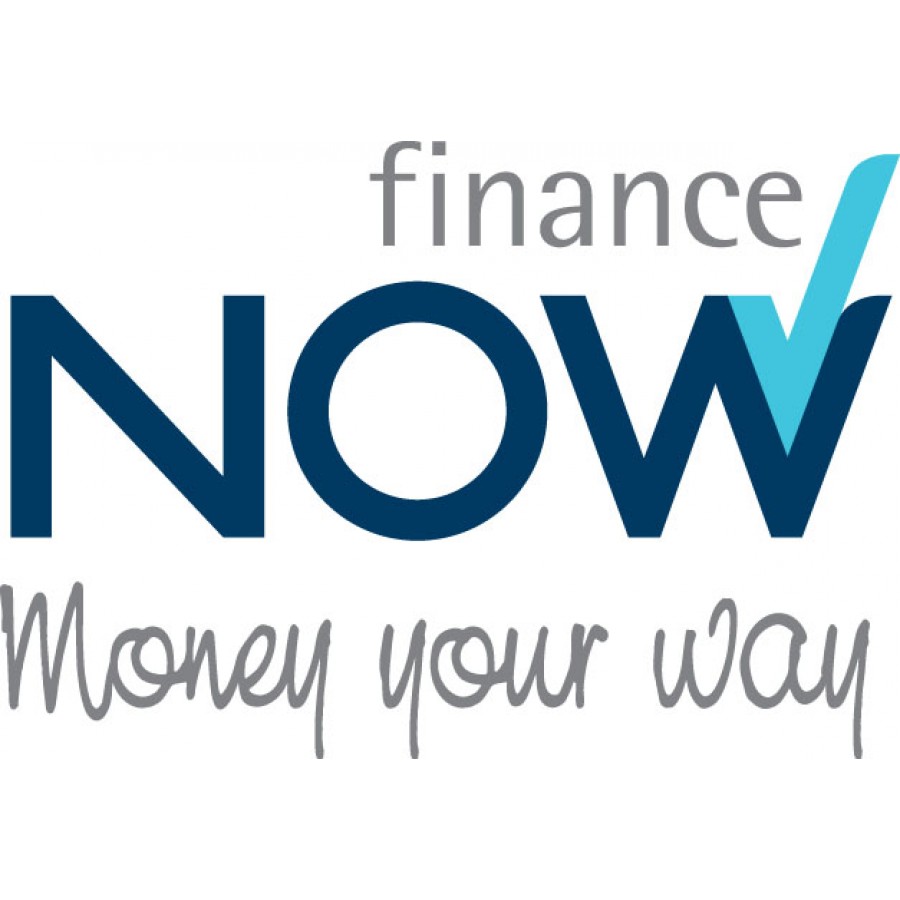 Finance Now: quick and easy finance
Finance Now makes it easy to secure personal finance to buy the fancy furniture you want.
Why choose Finance Now?
No deposit finance available
Flexible payment terms from 6 to 36 months
Enjoy Payment Holidays up to 12 months
Instant online finance available (instore only, but will be available online soon)
Competitive interest rates and fees
Initial Application Criteria
Minimum order of $500
You must be a NZ Citizen / Resident and currently living in New Zealand
You must be older than 18 years of age
Proof of identity by means of a photo identification document (NZ Drivers Licence or NZ Passport)
Finance Now lending criteria apply
All Finance contracts incur:
Establish Fee: $55.00
Interest Rate: 19.75%
Monthly Account Fee: $1.80/month
Consumer Protection Insurance Premium (Optional)
How to apply?
Instore Application: come to any of our stores, choose items you want to buy, and ask our staff to place an order. Our staff will fill in an online application form to Finance Now together with you. If you meet the criteria of Finance Now, the application will be approved in seconds.
Apply Online: yes you can apply online before visiting us.
---
Q CARD /FARMERS Card Finance
Farmers Card and Q Card
from
Fisher & Paykel Finance Limited
is also an alternative you can consider.
We are pleased to advise that ifurniture accepts Farmers Finance Card and Q Card in-store, giving you more payment options for your purchases.
*Upon Q CARD's approval.
*Account Fees may apply. Q Card lending criteria, fees, terms and conditions apply.
*This service is only available from the shop.
Q card links:
*At present we are not able to accept online payment with Farmers Finance Card and Q Card and an extra charge will be applied for in-store payment.