We are writing to announce that Ifurniture has made a contribution to the flood relief efforts in New Zealand. In the aftermath of the recent floods in Auckland, we launched a donation drive through our various channels to help those affected by this natural disaster.
We are proud to share that our customers have generously donated $254 towards the cause. In an effort to support this initiative, we matched the donations received, and subsequently donated an additional $492 towards the flood relief efforts. As a result, the total amount donated by Ifurniture stands at $1000. Below is the detail: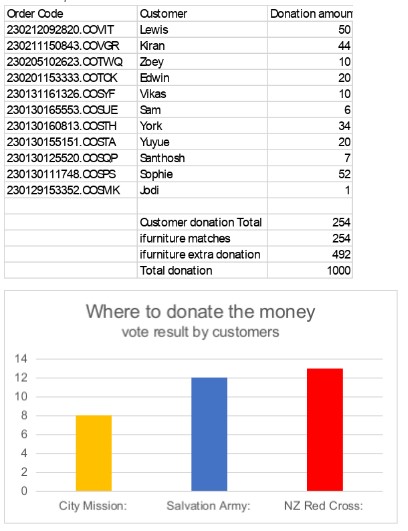 Based on the vote results, it is clear that the most popular choice among voters was the NZ Red Cross, which received 13 votes. The Salvation Army was a close second, receiving 12 votes. The City Mission received the fewest votes, with a total of 8.
It is recommended that the decision to donate the money be based on these results, and that the funds be allocated accordingly.
We would like to extend our heartfelt thanks to our customers who contributed towards this initiative. Your kindness and generosity have made a significant impact in the lives of those who have been affected by the recent floods in Auckland. We are humbled by your support and commitment towards this cause.
We would also like to acknowledge the efforts of the relief organizations and volunteers who have been working tirelessly to support those affected by the floods. Their dedication and selflessness have been a source of inspiration and motivation for all of us.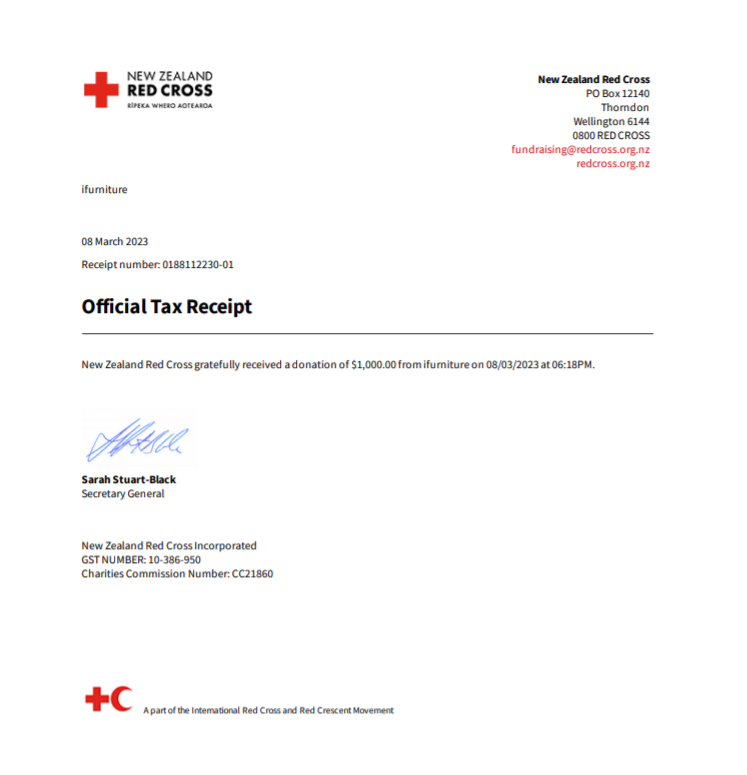 At ifurniture, we believe that it is our responsibility to give back to the communities in which we operate. We remain committed to supporting initiatives that make a positive impact on the society and environment around us.
Thank you once again for your support towards this cause. We look forward to continuing our efforts towards making a positive difference in the world.