As parents, we want to make sure our children are safe and comfortable in our homes. To ensure that, it is important to choose furniture that is safe and appropriate for them. Here are 5 tips to help you get child-friendly furniture.
1. Choose Durable Materials: When you're shopping for furniture for your children, you want to make sure you're getting pieces that are going to last. Look for furniture made from hardwoods or other durable materials such as bamboo, metal, or plastic.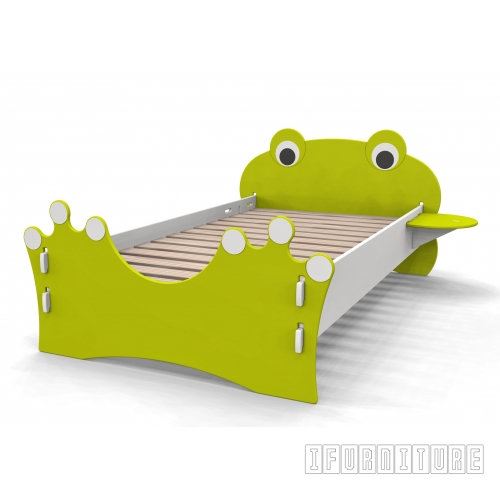 (LEGARE Frog Toddler Bed Frame By Legaré in Single Size)
Green and white color kid bed with side shelf from Legaré's FROG series. A convenient side shelf can be quickly attached to either side of the bed. Created in a modern design, this product is part of Legaré collection for a kid's room. Patented tool-free assembly. Amazingly simple 3-minute tool-free assembly. There's no hardware, no screws, no bolts, nothing. Assembly is fun, fast, and simple. Manufactured with composite wood 15mm, non-toxic durable baked-enamel finish. Don't be deceived by the ease of assembly. Each successive piece locks previous pieces into place so they won't come apart until you take them apart. And, the modular design allows you to lock multiple units together to form a single, rigid workspace. And our furniture is sturdy and strong. Did we already say that? Well, to prove our point, we performed quite an amazing test. We managed to load an incredible 2000 pounds (one ton) of shot bags and weights on our original Legare.
2. Look for Easy-to-Clean Surfaces: Kids can be messy, so it's important to look for furniture that's easy to clean. Look for pieces with smooth, wipe-able surfaces such as laminate or vinyl.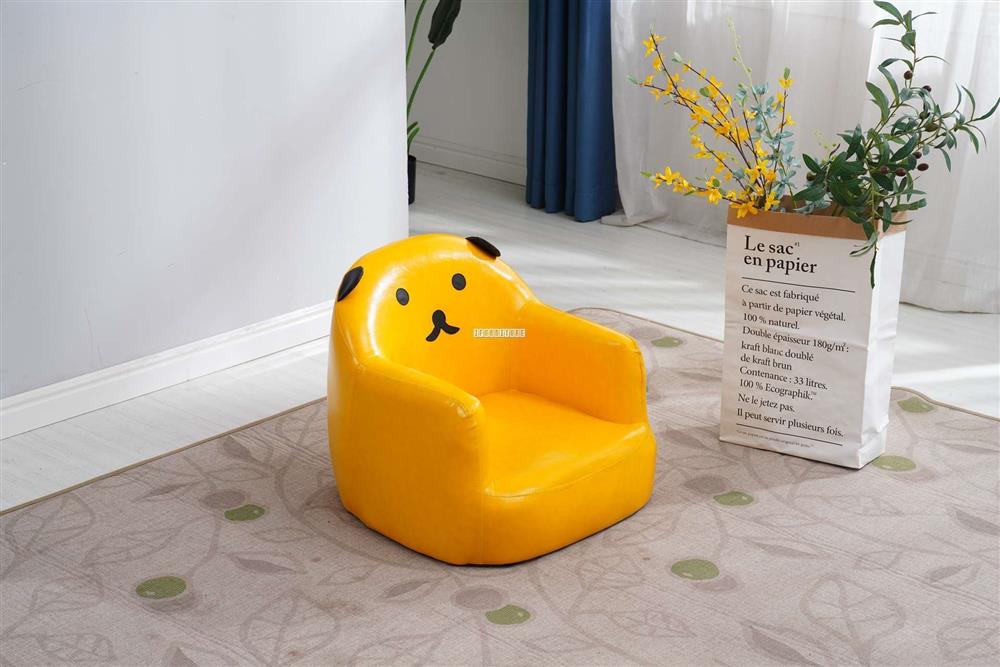 (Paw Kids Stool in PU Leather)
This cute PAW kid's Stool comes with a nice cushion for your kids. This Stool will add a unique element to any living space while creating comfortable seating for your child. It is suitable for any home setting adding a hint of charm and beauty to the entire decor.
3. Opt for Neutral Colors: Kids grow up quickly, so you want to choose a color scheme that will stand the test of time. Neutral colors such as tan, gray, and white are great choices for a timeless look.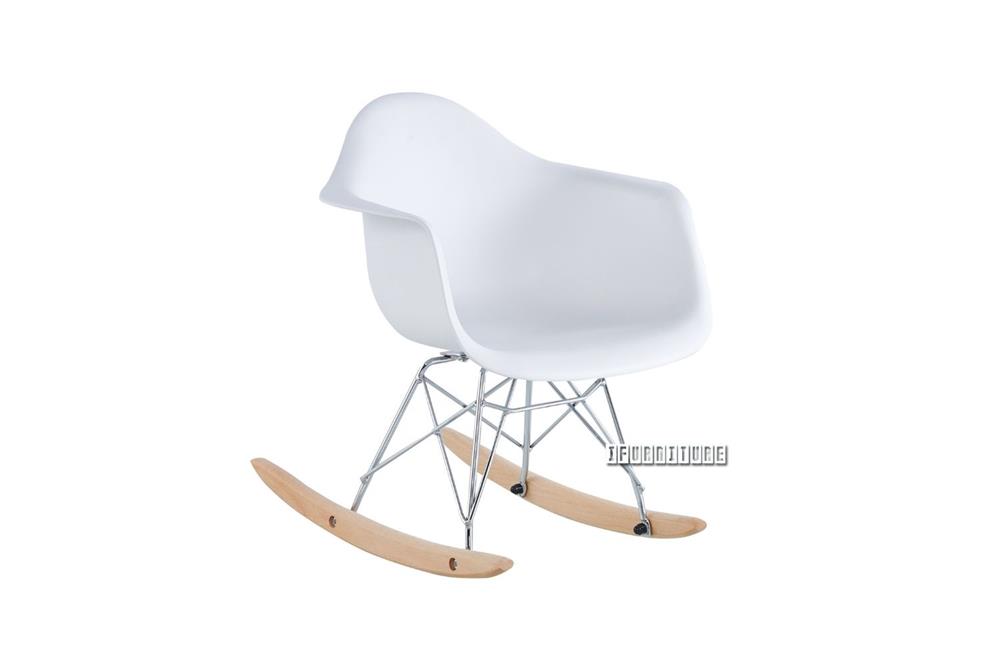 (Eames Rar Kid's Rocking Chair)
This EAMES RAR Kid's Rocking Chair is perfect for your child's imaginative play. Its comfortable design and smooth rocking motion make it the ideal spot for your little one to sit back and relax while daydreaming or reading a book. Let your child's imagination come alive as they sit on this cozy rocking chair and explore the world of make-believe. With its classic design, this chair is sure to become a treasured part of your child's childhood memories.
4. Look for Pieces with Storage: Kids have lots of toys and books, so look for pieces of furniture that have built-in storage.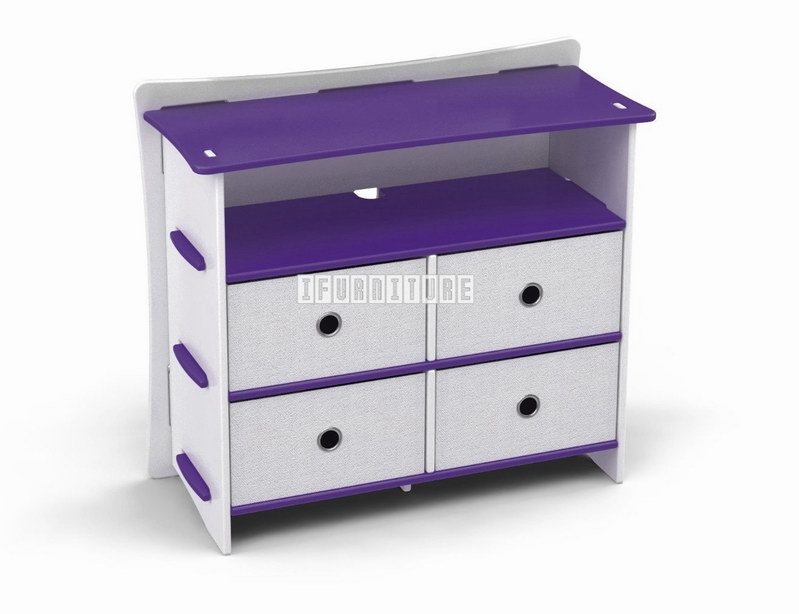 (Legare Dressing Table in 3 Colour by Legaré)
Legare Kids 36″ Dresser Purple & Whtie is a kid's dresser product from Legare. Our stylish 36″ dresser has five shelves for storage and comes with four durable white canvas drawers. The innovative locking mechanism behind the dresser allows you to attach the mirrors horizontally or vertically in a matter of seconds. The 91cm x 61cm Mirror Concave or Straight by Legare: The Legare 91cm x 61cm Mirror is the perfect addition to the Legare Dressers. Create a vanity-style piece of furniture. Can be attached horizontally or vertically. The mounting panel is included. Patented tool-free assembly. Amazingly simple 3-minute tool-free assembly. There's no hardware, no screws, no bolts, nothing. Assembly is fun, fast, and simple. Manufactured with composite wood 15mm, non-toxic durable baked-enamel finish.
5. Look for Safety Features: Safety is always a priority when it comes to children's furniture. Look for pieces that come with safety features such as rounded edges, non-slip surfaces, and secure fastenings.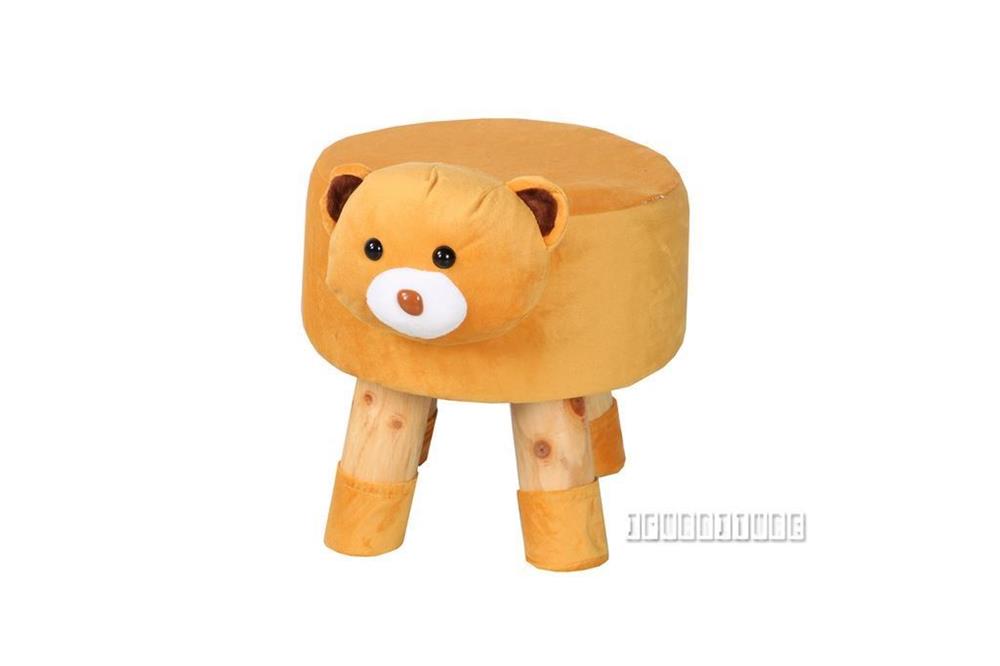 This adorable PLUSH ANIMAL Foot Stool is perfect for a child's room. The wood construction and plush brown bear design make it a cozy and durable addition to any home. The neutral brown color and child-friendly design make it a great addition to any décor. It's the perfect spot for a little one to rest their feet or use it as an extra seat.
6. Don't forget fun: it is an important part of choosing the right furniture for your kids. When selecting furniture, it's important to find pieces that offer safety, durability, and style. But, don't forget to make sure the pieces are fun for your children as well. Look for pieces that are colorful, playful, and creative, so that your kids can enjoy their furniture as much as you do. Not only will this help them stay safe, but it will also help them stay engaged in their space. From vibrant chairs to whimsical storage solutions, you can find furniture that will make your kids smile.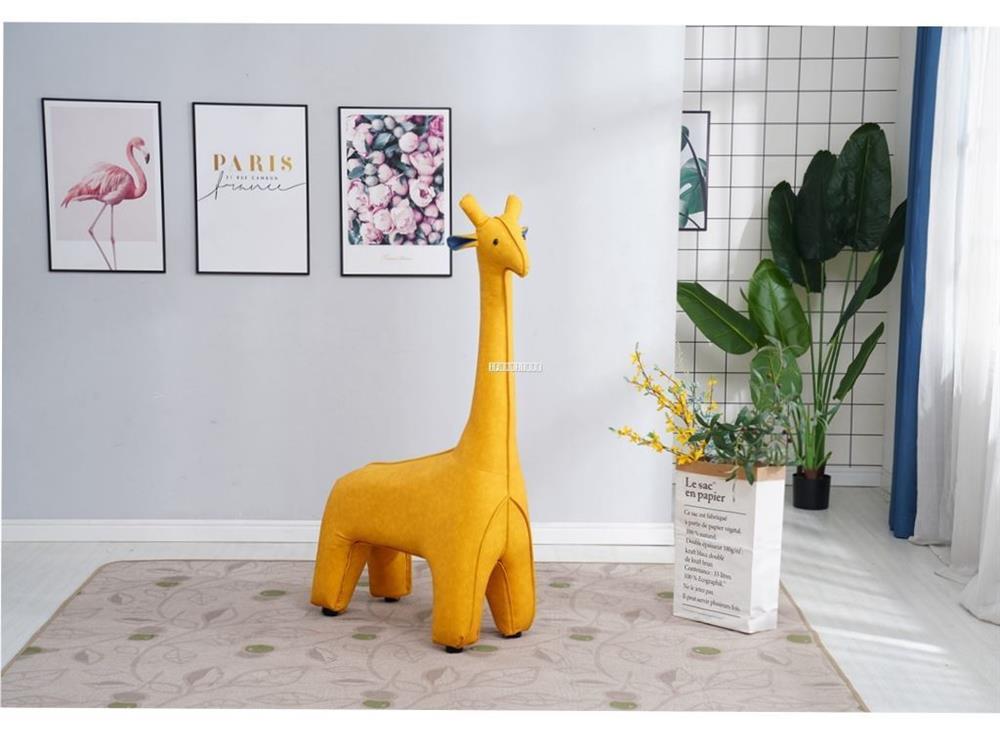 (Giraffe Inspiration Kids Novelty Stool)
Accentuate your room with the gorgeously designed Fantasy Fields Animal Inspiration Kids Stool. The giraffe-style stool has a stunning hand-painted finish with an animal theme that lends a unique touch to the decor. It has 4 legs that provide excellent stability on the floor. The stool is perfect for kids of 4 years and above. This stool is non-toxic, which makes it safe for residential use. The stool can be a gorgeous addition to the playroom, nursery, or bedroom. It has a weight capacity of 230 pounds.
By following these tips, you can ensure that the furniture you choose for your child is safe, comfortable, and durable for your little ones. Remember to always take your child's age, size, and maturity level into consideration when selecting furniture. Having the right furniture for your child can help foster their development and offer them a comfortable and safe place to learn, grow and play. With the right furniture, you can help create a lasting and enjoyable environment for your child. So, don't wait - get the perfect furniture for your child today!