The look of your office is incredibly important for your business; it contributes to the overall atmosphere and impression that your clients and customers have of your business. Investing in stylish office furniture is an easy way to make sure your office looks professional and modern. This article will discuss the different types of office furniture that can help you create a stylish office space, provide tips on choosing the right furniture for your workspace, and offer examples of stylish office furniture that you can use to make your office look more professional. With the right pieces, you can create a modern and inviting work environment that is sure to impress.
Ergonomic Office Chair:

Invest in an ergonomic office chair to ensure you are comfortable while working. Look for one with adjustable height, armrests, backrest, and lumbar support.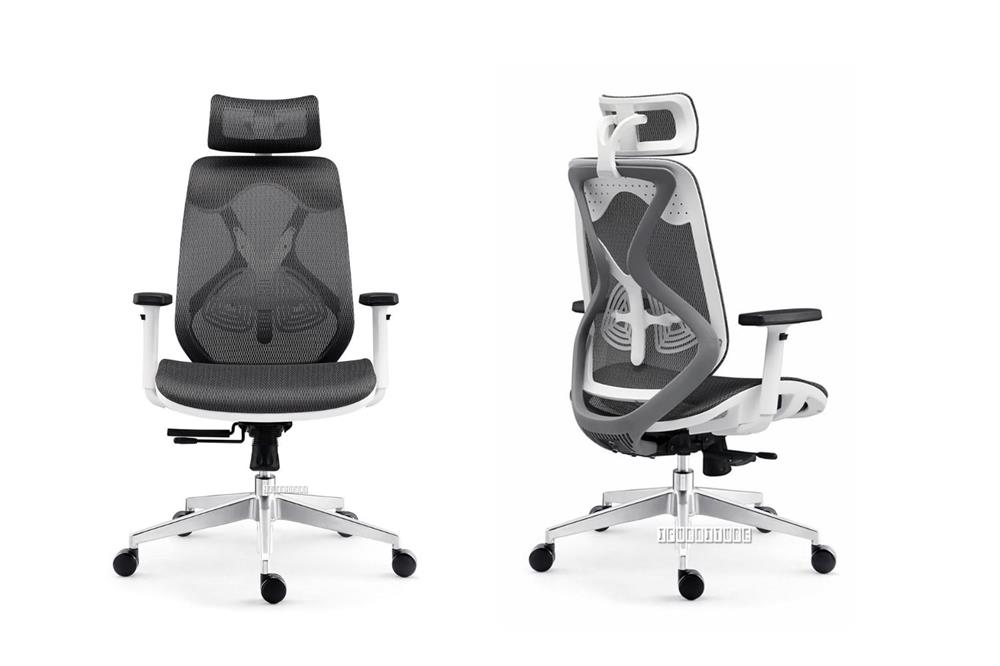 A professional ergonomic office chair with the highest standard and newest design in the industry. With the 2077 chair, seating becomes an experience of ease:
Gently accommodates every movement, giving support to the spine, arms, and head, this chair is your personal assistant that never complains. Whatever your preferred seating position during the day, 2077 will follow. Different sitting positions on a standard office chair: no consistent lumbar support is provided because the back and seating cannot move together. Five locked backrest positions for different levels of reclined sitting and an overall "dynamic" sitting aided by the synchronized movement of the back and sitting area.
Modern L-Shaped Desk – A modern L-shaped desk allows you to maximize your work space and provides plenty of room to store your office supplies. Choose one with a smooth finish and sleek design to give your office a professional look.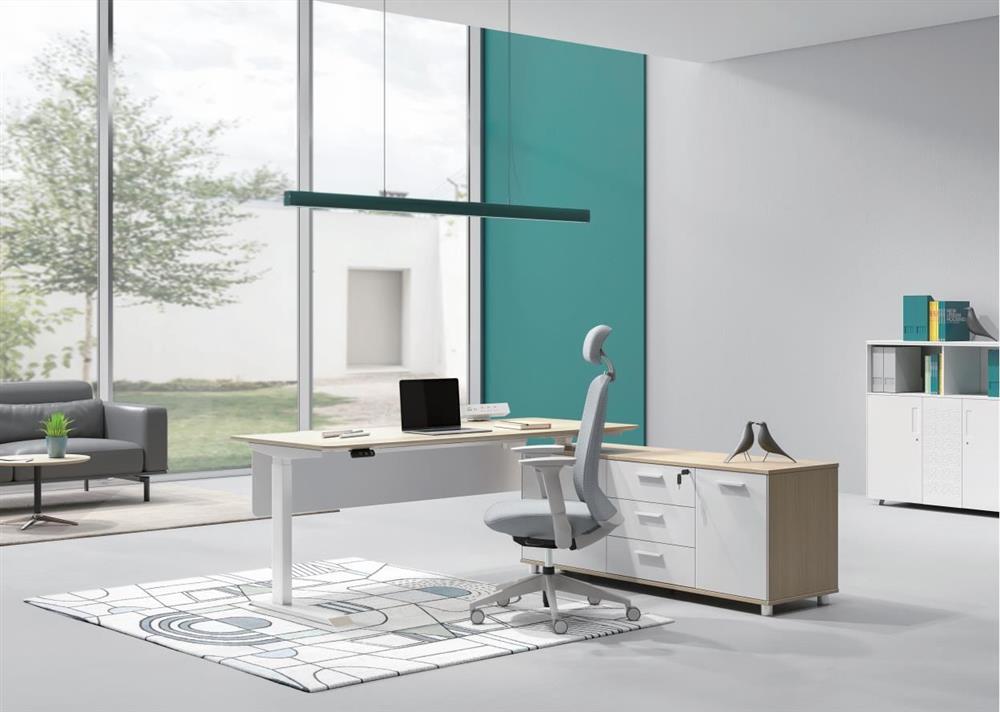 (UP1 Executive L-Shape Height Adjustable Desk System)
This L-shape adjustable desk with Cabinet, 3 drawers, 2 doors, white base and oak color top is perfect for any home or office. It has a modern design, with an adjustable height that makes it easy to customize for any user. The cabinet and drawers provide plenty of storage space, while the two doors offer a convenient way to access items. The white base and oak color top give the desk a stylish and timeless look. It is a great addition to any workspace and will provide years of reliable performance.
File Cabinets

: File cabinets are a great way to keep paperwork organized and easily accessible. Look for a model that has locking drawers to ensure the safety of confidential documents.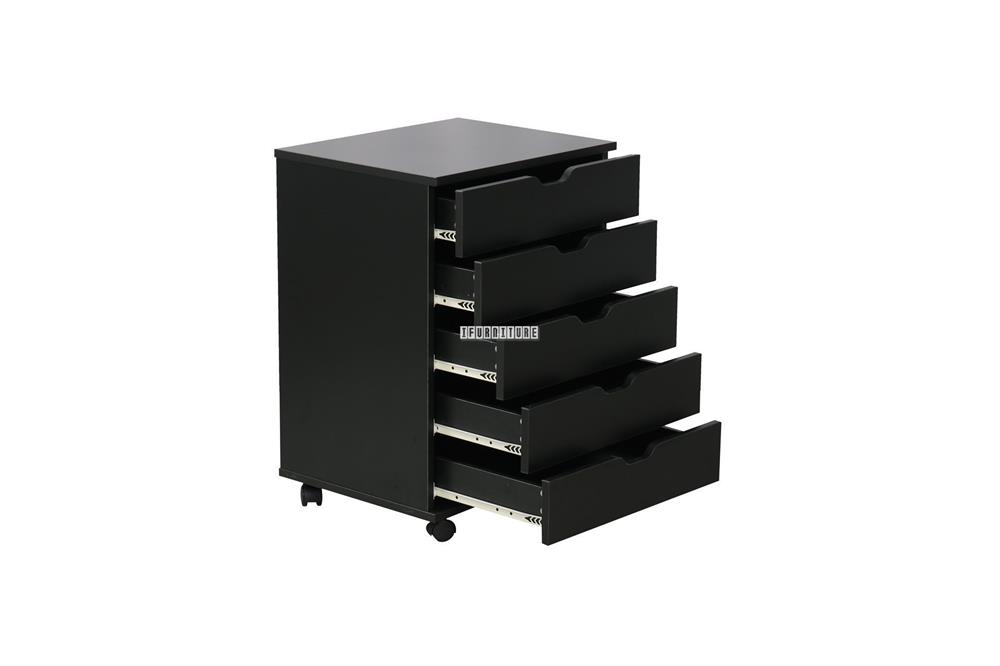 (Wooster 5 Drawer File Cabinet)
Perfect for any office with cramped storage space, this filing cabinet is a stylish addition to your arrangement. Each drawer features a patented glide suspension for a smooth open and close motion. Five small attached caster wheels allow this file cabinet to roll smoothly from place to place.
Bookcase

– A bookcase is a great way to showcase your favorite books and add a touch of sophistication to your office. Choose one with adjustable shelves and a classic design to give your office a professional look.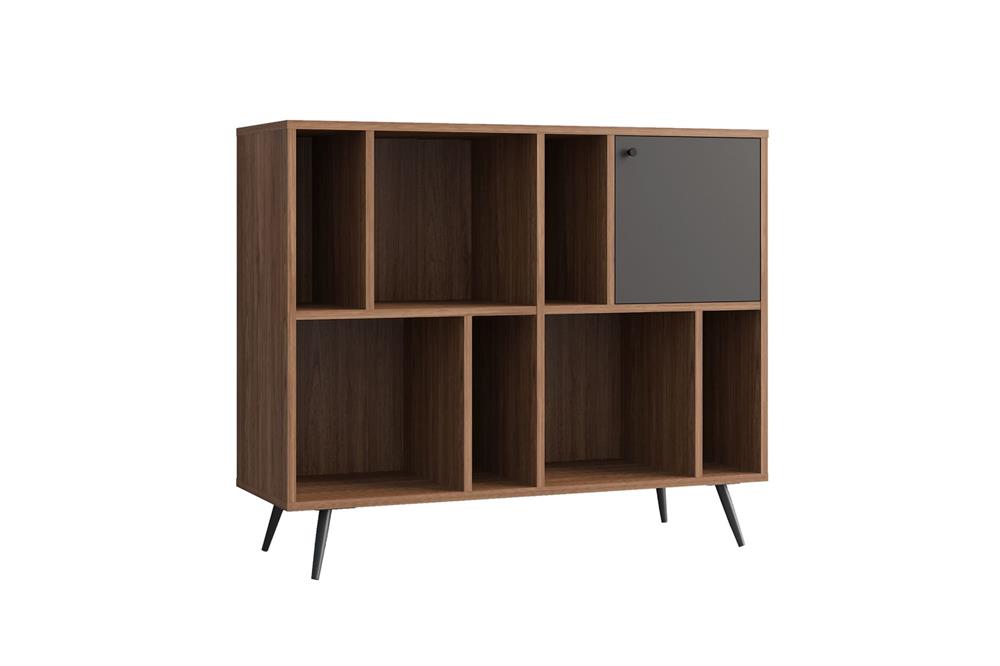 (Rio 118 Bookcase Solid Lacquer with Real Dark Walnut Veneer)
The RIO series has a modern industrial design with a simple and stylish touch. RIO series has a new design expression. The design and colour combination complement this DFA range. The sleek oak/Dark walnut veneer gives the furniture a modern yet durable feel, while the matte anthracite drawer and door fronts are enhanced by the smart, black handles. The inclusion of slim, dark, turned metal legs adds an attractive touch. The material used: E1 quality PB with Oak or Dark walnut natural veneer, clear water-based paint.
Wall Art

– Choose art that reflects your personality and helps create a pleasant working environment. Wall art can also be used to inspire creativity and productivity.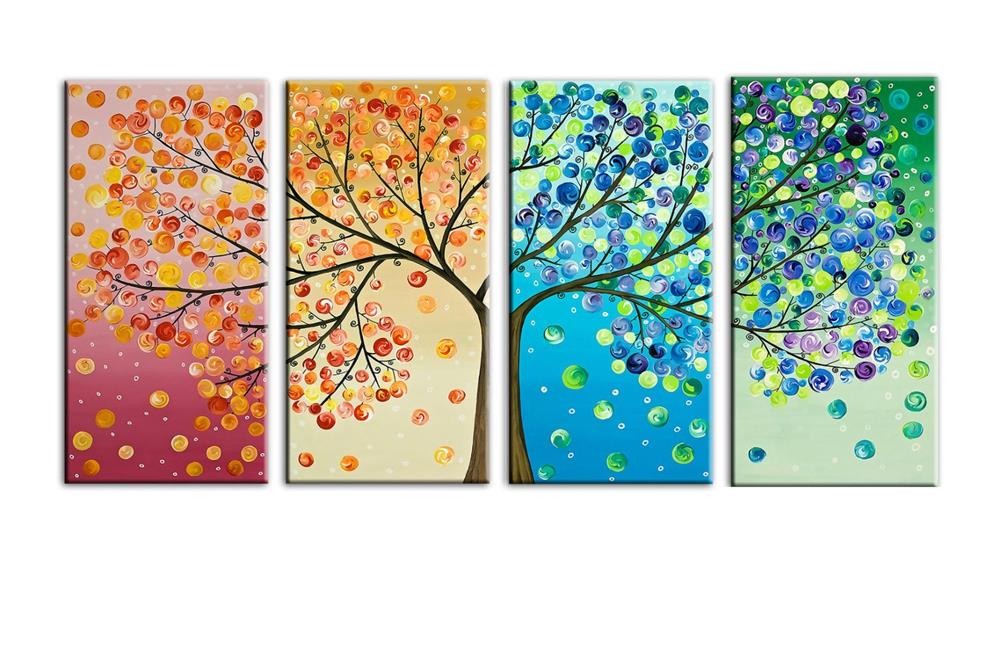 (Tree in Colours - Frameless Canvas Print Wall Art)
This vibrant and eye-catching wall art is perfect for adding a pop of colour to any office. The four panels depict a modern, abstract tree design, with each one featuring a different yet complementary colour. The art is printed on high-quality canvas, and is ready to hang, making it easy to add a stylish touch to your space.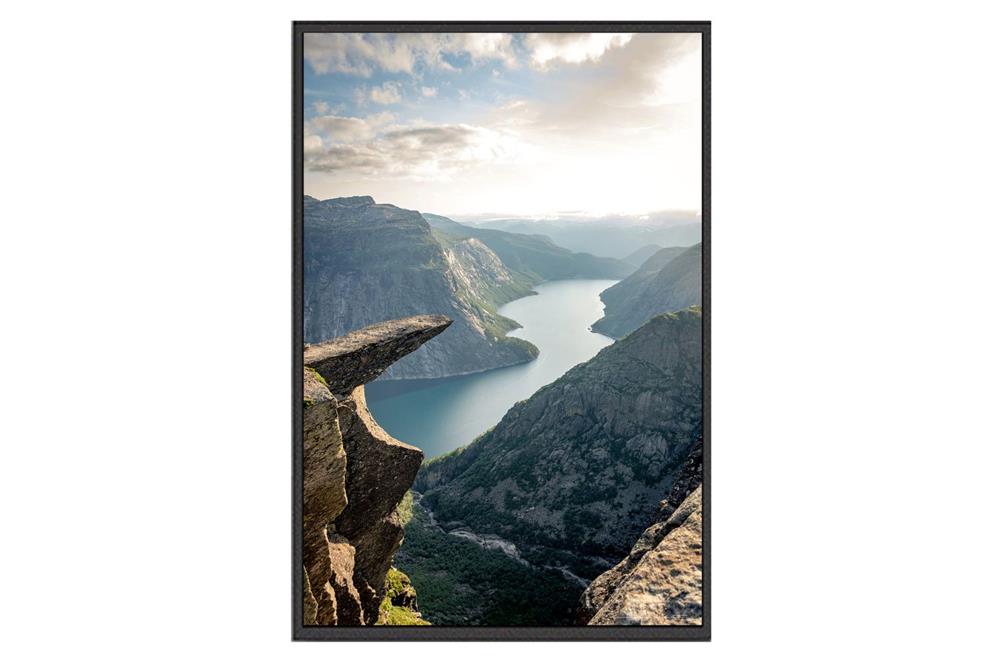 (Trolltunga Norway - Black Framed Canvas Print Wall Art)
TROLLTUNGA is a stunning wall art featuring a breathtaking landscape of a cliff, mountain, river and sky. This high-quality print is ready to hang and will make a stylish addition to any home or office. Its calming colors and calming natural elements will create an atmosphere of peace and tranquility in any room. This canvas print will also be a great conversation starter and perfect for any nature lover.
This recreational office area -

is the perfect place to unwind and take a break. It features a comfortable sofa with plush, cushioned seating that provides a cozy spot to relax.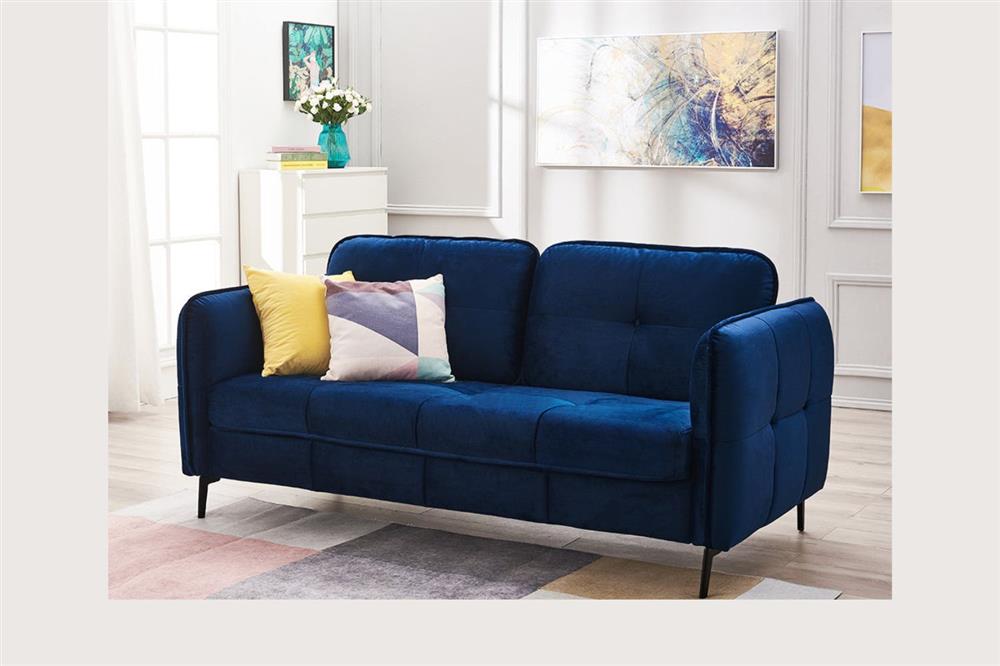 (Amberely 3+2 Seater Velvet Sofa)
Modern simple AMBERLEY sofa. The blue colour velvet is unique and the button tufted design makes this sofa look inviting to sit on. AMBERLEY is constructed with a sturdy metal frame and supported by chrome legs. The touch of chrome brings that modern look. Rest nicely on AMBERLY. The sofa cushions are filled with good polyester, foam, and spring to give you the comfort you need. We also offer AMBERLY sofa in grey velvet and grey fabric.
After gathering all of the information on how to make stylish office furniture, you can now complete the look of your professional office. With the right pieces of furniture, you can create a workspace that is both comfortable and stylish. Invest in pieces that have a timeless look, like solid wood pieces with sleek lines and accents. Choose pieces that have ample storage and comfortable seating. If you want to add some personal touches, consider adding artwork, photos, and other decor to give your office a unique look. With the right pieces and styling, you can create an office that is both stylish and professional.